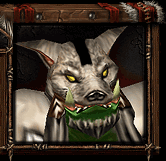 Test map DL link
:
http://www.playdota.com/forums/blog.php?b=147066

Orable
-
Essence Sphere
-
Effect
: Risen imbues his energy into a ball and launches it in front of him. The ball deals 50-75 dmg and mimics Risen's every move.
-
CD
: 10 seconds
-
Duration
: 6 seconds
-
Notes
:
*Collides when it hits an enemy
*Does not collide on trees and terrain
*The ball's travel speed is: 150 + Risen's current movement speed.
*The movement speed can exceed 522
*When a new projectile is launched, the old projectile will be destroyed and deal its damage in a 150 AOE.

Special
-
Static Step
-
Effect
: Risen breaks reality and instantly teleports 300 units in front of his previous location also gaining max movement speed for a short duration. This ability deals 35dmg at Risen't original location and also 35dmg at his new location.
-
CD
: 15 seconds
-
Movement speed buff duration
: 3.5 seconds
-
Notes
:
*Instant cast ability
*Enemy heroes can not be damaged by both instances of damage
*DMG AOE: 200

Ultimate
:
Storm Pulse
-
Effect
: Risen charges up energy and releases it in 3 pulses cracking the sound around him. Each pulse deals 40 dmg.
-
CD
: 40 sec
-
Notes
:
*AOE: 400
*Projectile Speed: 800
*Projectile can be dodged
*The 1st pulse starts 0.35 seconds after casting the ability
*The interval between pulses is 0.55 seconds
*The pulses are emitted from Risen and not the location where he casted the ability.
.